50 Best Medical Blogs to Follow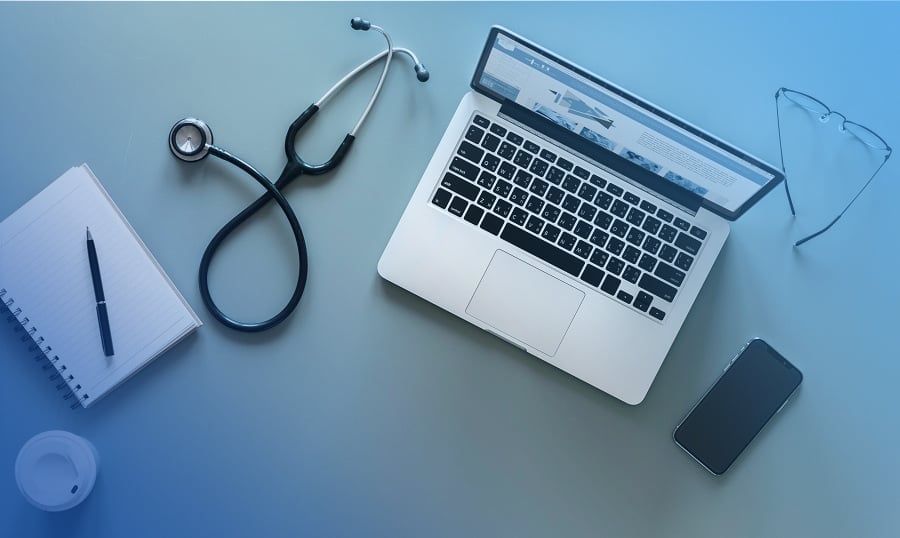 Every day, blogs become more and more popular. This trend is successfully extended to medicine as well. A medical blog is a useful source of up-to-date information, tips, and new knowledge. As a rule, the articles are written by professionals in the field so their opinion can be trusted.
A good medical website becomes an excellent lead-generating tool and a valuable business assistant. It is quite difficult to create a successful medical portal or website for a clinic if there is no relevant experience. Such a website has to meet the needs of the target audience and have well-structured content. Regardless of the type of site and its topic, a web resource should be easy to use and meet technical and marketing requirements. If you are looking for a top-notch website theme for your health care business, consider the following ready-made solution. BeClinic is a multipurpose medical WordPress theme offered at TemplateMonster marketplace. With BeClinic, you will definitely stand out from the crowd of competitors and be in the list of the most effective medical portals.
In the meantime, I would suggest you familiarize yourself with the most reputable medical blogs, which you will certainly find useful and inspiring. Learn more and stay healthy!
Review of the 50 Best Medical Blogs to Follow
WebMD is a very useful medical portal that fulfills the promise of health information on the internet. The best health care specialists share information and reference material about health subjects that are important for everyone. It is a great source for original and timely health information as well as material from well-known content providers. Visit the blog to be updated on health news, creating and maintaining up-to-date medical reference content databases, medical imagery, graphics, and animation, communities, live web events, user experience, interactive tools, and much more. Add this website to your favorites to make your life better.
---
The mission of the Everyday Health resource is to inspire and empower people to live their healthiest lives every day. The blog delivers the most trusted health information as well as fun-to-read tips and insights that make life a little easier. The blog is written by talented, passionate, and award-winning health and medical journalists. The content is regularly updated to provide the latest news and medical studies. Follow one of the largest consumer health websites to check articles and slideshows, reference guides, interactive tools, fun quizzes, and social video. Make the right decisions about your health and wellness.
It started out as an educational blog in 2009 and now the blog has evolved into an umbrella organization, housing online educational platforms, and virtual communities. This blog will help you learn the basics of medical education, without applying to University. All articles are divided into easy-to-navigate sections; you just need to choose the health area you are interested in. And then, you open a lot of interesting publications not only about the first aid rules but also about various diseases and medicines. ALiEM is all about health professions education, career development, and community building.
---
Do you want to be always aware of the latest medical technologies? Then you should subscribe to the blog of Dr. Bertalan Meskó. He has dedicated his work to the search of know-how in the field of health and using new technologies for dealing with current problems in medicine. Articles in the blog are about various discoveries and technological breakthroughs that serve to make us healthier. The mission of the resource is to help patients, physicians, and policy-makers to get the most out of technological changes. They have no corporate affiliation, it is important for them to produce free, unbiased content, opinion, and research.
---
Well is a separate section of The New York Times which covers absolutely different topics from an optimal diet for humans to healthy relationships. Ask Well is a great column where you can find answers to some common health questions and tips from physicians and other experts. Subscribe to the online version of the most popular American newspaper to be informed about the most important areas of our lives. Learn more not just about tips and reviews but also real stories from everyday life.
---
The next blog is created on the basis of Cleveland Clinic, a nonprofit multispecialty academic medical center that integrates clinical and hospital care with research and education. It is one of the largest and most respected hospitals in the country so it is not surprising their blog Health Essentials is so popular and reputable. The blog includes such sections as Community Outreach, Research & Innovations, Health Library, Free Health eNewsletters Resources for Medical Professionals, Media Relations, etc. Do not miss the valuable health information, safety tips, and healthy recipes.
---
Join millions of subscribers of the KevinMD.com blog. Founded in 2004 by Kevin Pho, MD, KevinMD.com is the web's leading platform where thousands of physicians, advanced practitioners, nurses, medical students, policy experts, and patients can share their insight and tell their stories. This resource is often cited in The Wall Street Journal, The New York Times, Medical Marketing and Media, Forbes, and other reputable media. Kevin Pho, MD was named a top doctor in internal medicine, New Hampshire Magazine, April 2017 and April 2018. This website is a social media influencer in healthcare and medicine.
---
Are you still looking for trusted advice for a healthier life? Harvard Health Publishing is the media and publishing division of the Harvard Medical School of Harvard University, under the direction of Dr. David H. Roberts, Dean for External Education. The goal of these publications is to bring people around the world the most current health information that is authoritative, trustworthy, and accessible, drawing on the expertise of the 10,000+ faculty physicians at Harvard Medical School. Join the discussion with experts from Harvard Health Publishing and others on a variety of health topics, medical news, and views.
---
Join Short, health news from NPR! The mission of NPR is to work in partnership with Member Stations to create a more informed public — one challenged and invigorated by a deeper understanding and appreciation of events, ideas, and cultures. Their blog Shots covers such blocks as Your Health, Treatments & Tests, Health Inc., Policy-ish, and Public Health. They bring up crucial medical issues and share the most important news of the industry. Subscribe to get the latest headlines and unique NPR stories along with medial news sent every weekday.
---
Mike Sevilla, MD is a Family Physician (Primary Care Physician) and social media enthusiast who lives in Salem, Ohio, and works at the Family Practice Center of Salem and Salem Regional Medical Center. Subscribe to the blog to keep up with the latest posts. You will see his comments on trending topics, numerous videos, and useful health-related information. As per the doctor, health and comfort of a patient is always the first priority. His blog is not without humor, be ready to read funny stories related to medicine and lifestyle.
---
Bookmark this blog if you are one who follows all the health-related happenings. Kaiser Health News (KHN) is a nonprofit news service committed to in-depth coverage of health care policy and politics. They report on how the healthcare system – hospitals, doctors, nurses, insurers, governments, consumers – works. Their stories are published by news organizations throughout the country. Do not forget to check daily summaries of major health care news. From this blog, you can learn about common myths in the field of health, and the nearest medical conferences and forums.
---
This blog is written by Dr. Kenny, a board-certified Family Physician and Public Health professional practicing in the Washington, DC, area. He is paid to provide independent editorial and medical consulting services to the American Academy of Family Physicians, John Wiley & Sons, BHS, and WebMD. However, the content of this blog reflects his personal views only, and does not represent the views of any academic institution, publisher, BHS, or the AAFP. The blog is updated with 2 posts per month and it was launched in July 2004.
---
Join 49,679 Facebook fans and 3,453 Twitter followers of this blog. Physician's Weekly is the nation's leading multimedia, point-of-care publication. Physician's Weekly provides trusted medical news to healthcare professionals in nearly 10,000 top medical institutions, linking current and best healthcare practices to successfully meet today's challenges in the medical field. Physician's Weekly print publication is delivered in a convenient "front page" poster format and updates time-crunched physicians on free CME opportunities and the latest developments in their respective fields, inspiring optimal medical decisions and patient care. Subscribe to the blog to be informed of trusted medical news.
---
This is an extremely helpful and informative blog which helps patients and doctors find a new and better way to talk to each other. Its purpose is to create a dialogue between patients and doctors where they can discuss important healthcare issues, such as the new health law, government health insurance programs (Medicare, Medicaid and TRICARE), health insurance, and hundreds of other topics. You are invited to join the discussion. Subscribe to the blog and feel free to ask questions, share your concerns and insights. A candid dialog about health care issues is possible here.
---
Twindoctorstv.com is the creation of twin OB/Gyn Doctors Jamil and Idries Abdur-Rahman. Jamil (Dr. J) and Idries (Dr. I) were inspired to start twindoctorstv.com after participating on season 22 of CBS' 'The Amazing Race'. TwinDoctorsTV is an interactive viewer-centered social and medical information platform that serves to inform, enlighten, motivate, educate and entertain, all while stimulating a discussion and establishing common ground all in the name of a healthier planet. Follow the blog to check the doctors' medical blog, travel blog, episodes of today's medical moment, episodes of the globe on call, etc.
---
Michael J. Breus, Ph.D., a Clinical Psychologist and both a Diplomate of the American Board of Sleep Medicine and a Fellow of The American Academy of Sleep Medicine, will guide you to better sleep. The doctor believes that everything you do, you will do better with a good and healthy night's sleep. Join millions of educated people. You will find the blog funny, informative, and engaging. Sleep is the third pillar of health along with diet and exercise. The doctor blogs about it, lectures on it, tweets it, or does a podcast.
---
This is the blog of Danielle Ward, a 31-year-old African-American female and single mother. She is very passionate about food, travel, science, and medicine. This blog consists of her journey through medical school and residency, along with helpful tips for both premedical and medical students alike. Danielle's goal is to inspire and encourage millions of followers to reach for the stars (while having a little fun along the way)! Created in December 2013, the blog offers 1 post per month.
---
Are you curious about who they are? They are 18,000 physicians and medical students in all 50 states. They practice and study in the largest cities and the smallest towns of America from New York City to Oklahoma City. They work in private practices, academic centers, community health centers, and government-run systems like the Veteran's Affairs and the Indian Health Service. And they are together to improve our healthcare system. Their mission is to build a robust and sustainable national movement and improve the health of the nation.
---
Dr. Rachel Abrams treats many of the world's most influential people, from CEOs to billionaire entrepreneurs to Nobel Peace laureates. She has been voted "Best Doctor" in Santa Cruz County every year, from 2009–2017. Her mission is to help you heal yourself and find your passion so that all together we could heal our world. Subscribe to this valuable health resource to learn how to stay healthy and whole during the Holiday season, how to avoid colds and flu with easy home remedies, learn about seven secret weapons to combat anxiety in you, and many other topics.
---
The next award-winning blog was created in 2009 and produced by the Stanford University School of Medicine. If you are curious about the latest advances in medicine and health and enjoy compelling, fresh and easily digestible news and features, then you are in the right place. Join the blog to read about such topics as biomedical research, diseases and conditions, education, global health, health policy, innovation, patient care, etc.
---
Join Medical Dialogues, a team of young professionals who share a free flow of medical information, health, and medical news. This platform is for medical professionals as well as other people associated with the healthcare sector in India, to see the latest developments happening in the healthcare sector, seek relevant medical information and update them regularly. The internet is full of different information. Save your time and energy, and read relevant resources only. This is a unique platform for consolidated news in the healthcare sector, including medical news, pharmaceutical news, news related to the latest medical technology, and much more.
---
If you are interested in the discussion among Clinician Educators from around the world and archiving a variety of educational resources, you should definitely subscribe to this portal. The blog welcomes everyone with an interest in health professions education. The ICE blog is coordinated by Dr. Jonathan Sherbino, a Clinician Educator and Emergency Medicine physician from McMaster University and supported by a team of editors. The ICE blog shares stories of trials, tribulations, successes and innovations from their daily lives. Do not be afraid to read and share feedback, thoughts, suggestions and opinions in the comments section. Do not miss new posts which appear twice a week – on Tuesdays and Fridays!
---
This is an independent publication by a group of MDs and biomed engineers. Since 2004, Medgadget has been reporting on medical technology from around the world. The blog covers the latest medical devices and approvals, technology breakthroughs and discoveries, conduct exclusive interviews with med-tech leaders, and file reports from healthcare conferences. The team is looking for independent professionals to join their editorial panel. If you are into medicine and technology, you can get in touch and discover many interesting opportunities for career advancement. Possibilities at Medgadget are endless, so do not miss this web resource!
---
MassDevice.com provides news and information for the medical device industry and the companies that drive it. Recognized throughout the medtech industry as a go-to source for originally-reported, quality news coverage, MassDevice.com reaches more than 200,000 readers each month through its digital network of resources and in print with Medical Design and Outsourcing. Since 2009, they have been the online journal of the medical devices industry, with hour-to-hour coverage of the devices that save lives, the people behind them, and the burgeoning trends and developments within the industry.
---
Visiting this blog, you will get answers to your questions about the nation's transition to electronic health records. It was created to make a conversation about the challenges and successes of health care providers, physicians, practices, and organizations are experiencing as they transition from paper to electronic health records. No doubt, this is the latest on health information technology from ONC.
---
Improving outcomes drives us to focus on improving care delivery based on the most complete and accurate information available. This is only possible if the right clinician has the right information at the right time. Medical Device Connectivity is essential in providing this information so that caregivers and clinicians can make decisions and act. They help medical device vendors, startups, and providers with their connectivity options and strategies so that they can improve workflow, provide access to their medical device data and take advantage of integration with their information and EMR systems.
---
Subscribe to this blog to get the latest views on health care. Experts from the USC-Brookings Schaeffer Initiative for Health Policy advance the national health policy conversation through innovative ideas and timely, evidence-based analysis. These posts offer policymakers practical recommendations and analysis for solving the health care issues of today.
---
This blog follows Accountable Care Organizations (ACOs) and their derivative 'accountable care collaborations', tracking their incidence and prevalence, to coin an epidemiology metaphor, while educating and informing both consumers and professionals. Gregg is a co-founder, and chief executive of Health Innovation Media curators of: ACOWatch.com, JustOncology.com, IllustratorsJournal.com, including Internet Radio broadcasts: 'This Week in Health Innovation', 'PopHealth Week' and 'This Week in Accountable Care' on the BlogTalk Radio Network.
---
This is a healthcare business blog from Modern Healthcare. Join to read more about health policy news. Modern Healthcare is the industry's leading source of healthcare business and policy news, research and information. They report on important healthcare events and trends, as they happen, through a weekly print magazine, websites, e-newsletters, mobile products, and events. The readers use that information to make informed business decisions and lead their organizations to success.
---
The mission of this blog is to educate, inform, and inspire all things eye-related. The greatest success for this seemingly meaningless blog is the way it has provided meaning for anyone who has connected with a particular article, provided advice or direction to others interested in the field of ophthalmology. Subscribe to this forum if you are interested in ophthalmology. Everyone is welcome to share his thoughts, unique ideas, compelling insights, or educational experiences.
---
#LifeofaMedStudent started back in December 2011 as a hashtag which identified the unique lives of medical students. It was written with a humorous undertone and focused on the sometimes hilariously sad aspects of medical training. As it grew, medical students could share tips, advice, stories through social media. Now it is a voice in social media for all those in medical training. Emphasis is put on contributor posts from pre-meds, medical students, and physicians from all over the world. Anyone who has an exciting medical story to tell or some advice to give, or share a unique background and experience with others are invited to join!
---
The blog is authored by students from various medical schools at different points in their academic career. Topics include study habits, favorite courses, relating to patients, learning medical procedures, traveling, finances, and more. Student Stories is a two-time award winner for excellence in social media. The site is intended only for residents of the United States and its territories. Merck, known as MSD outside the US and Canada, is an innovative, global healthcare leader that is committed to improving health and well-being around the world.
---
Originally Jeff started a blog to chronicle his journey from premed student to med student and beyond. Now it is a web resource which provides suggestions/advice for people going through the process. Nothing relieves the stress of studying like some humor, right? So, be ready for it in the blog. All posts involve Jeff's life or his personal experiences. Current news in medicine will also be covered so you will find it rather informative.
---
Find out what Dr. Barnard and other Physicians Committee experts have to say about trending nutrition news—from pop culture to peer-reviewed studies. The Physicians Committee combines the clout and expertise of more than 12,000 physicians with the dedicated actions of more than 175,000 members across the United States and around the world. Sure thing, they have something useful to share with you. The Physicians Committee is dedicated to saving and improving human and animal lives through plant-based diets and ethical and effective scientific research. Their vision is creating a healthier world through a new emphasis on plant-based nutrition and scientific research conducted ethically, without using animals.
---
This is a blog by Dr. Wendy Sue Swanson. Subscribe to this blog to read about great insights about keeping your kids healthy. Dr. Wendy Sue Swanson is a mom, pediatrician, blogger, Chief of Digital Innovation for Seattle Children's Hospital, & news reporter for NBC KING5 in Seattle. She has over 38,000 followers on Twitter, and her feed, Seattle Mama Doc, was named one of Time's "Best Twitter Feeds of 2013." While a practitioner of pediatric healthcare in the traditional sense, she approaches all of her work from a far more holistic wellness perspective, as evident in the content of her blog as well as her award-winning book, Mama Doc Medicine. Dr. Swanson founded Digital Health at Seattle Children's in 2013, leading a team in innovation by testing and creating new digital tools to leverage peer-to-peer education and the wisdom of patients, families, and providers.
---
Are you interested in positive and innovative examples of mental health care? If so, make sure to subscribe to Mental Health Today! Mental health care in the UK is precious but it often does not look how we would like it to look. Too often, it does not make us feel how we would like to feel. Mental Health Today is a community that achieves change. By sharing 'what good looks like' they support services to improve their level of care and individuals to bolster their own personal mental health. Their tasks are to end out-of-area care, make crisis care compassionate and humane, put a stop to racial profiling, support the isolated and those experiencing a change in their lives, ensure Mental Health First Aid and the new Mental Health Act evolve appropriately.
---
For nearly 100 years, the American Heart Association has been fighting heart disease and stroke, striving to save and improve lives. Heart disease is the No. 1 killer worldwide, and stroke ranks second globally. Even when those conditions do not result in death, they cause disability and diminish quality of life. They want to see a world free of cardiovascular diseases and stroke.
The mission is to be a relentless force for a world of longer, healthier lives. The AHA makes a positive impact on lives from their offices around America and the world. Join the millions who are making a difference.
---
Dr. David Geier is an orthopaedic surgeon and sports medicine specialist aiming to provide you leading commentary and education on injury treatment and prevention to keep you performing at your best. Dave started a blog to share sports medicine and wellness information in easy-to-understand language for athletes, parents, coaches and other healthcare providers. The blog would also serve as a forum where readers could share questions and ideas. It offers a variety of information about him, his sports medicine and orthopaedic surgery career and practice, and his writing and media work.
---
GeriPal is a forum for discourse, recent news and research, and freethinking commentary. The objectives are: 1) to create an online community of interdisciplinary providers interested in geriatrics or palliative care; 2) to provide an open forum for the exchange of ideas and disruptive commentary that changes clinical practice and health care policy; and 3) to change the world. They aim to be inclusive. They welcome the perspectives of generalists, specialists, gerontologists, palliative care clinicians, and anyone else interested in care of the elderly or palliative care.
---
The On Medicine blog delivers insights and opinion on the high-quality and thought-provoking research published across BMC's medical journals, including titles such as BMC Medicine and Genome Medicine. They have over 75 open access medical journals covering everything from clinical practice, to experimental and translational research. They provide instant free access to high-quality, peer-reviewed research. As well as writing about the research we publish, this blog is also a place to read discussions of medical ethics and practices, insights into journal developments, and commentary on news in the field. Most of our posts are written by staff, but you will also hear from our Editorial Board Members and a variety of guest bloggers.
---
Medical Xpress is a web-based medical and health news service that is part of the renowned Science X network. Based on the years of experience as a Phys.org medical research channel, started in April 2011, Medical Xpress became a separate website. Medical Xpress features the most comprehensive coverage in medical research and health news in the fields of neuroscience, cardiology, cancer, HIV/AIDS, psychology, psychiatry, dentistry, genetics, diseases and conditions, medications and more. Readers of Medical Xpress will have access to the same features offered on Phys.org, such as article comments, ranking, the ability to save favorite articles, a personal account page, easy sharing, podcasts, iPhone/iPad/Android apps, and other options.
---
Lablogatory is a blog for medical laboratory professionals. It is dedicated to helping phlebotomists, clinical laboratory scientists, pathology residents, and pathologists perform their jobs better. They have information on new technologies, posts by lab professionals working in the field, and polls to gauge your opinion on various topics. Come in, look around, and see if you like what they have done with the place. New content is posted often, so be sure to check back. Subscribe and enjoy your time at Lablogatory.
---
Hospitals & Health Networks is a B2B brand intended for hospital system executives and emerging leaders. Through peer-to-peer guidance and analysis of best practices, innovative strategies and real-world solutions, H&HN identifies emerging trends and presents hospital and health system leaders with ways to transform their organizations to meet the Triple Aim: better health, better health care, more efficient costs. The content of every issue is also available to subscribers globally via the online digital version and the website.
---
Westby G. Fisher, MD, FACC is a board certified internist, cardiologist, and cardiac electrophysiologist (doctor specializing in heart rhythm disorders) practicing at NorthShore University HealthSystem in Evanston, IL, USA and is a Clinical Associate Professor of Medicine at University of Chicago's Pritzker School of Medicine. He entered the blog-o-sphere in November 2005. The opinions expressed in this blog are strictly those of the author(s) and should not be construed as the opinion(s) or policy(ies) of NorthShore University HealthSystem, nor recommendations for your care or anyone else's.
---
If you are looking for a blog which supports women in medicine in every aspect of life and work, this is the one! MomMD LLC is a website devoted to connecting women in medicine. It offers the latest in Continuing Medical Education (CME). Utilize mommd.com to search Jobs or Resumes. The site is geared toward Physicians, Medical Students, Pre-Meds and Nurses. Qualified bloggers discuss work/life balance, pregnancy, diagnosis, debt and loan repayment, residency match and various other subjects. Over 500 articles cover medical careers, parenting, med school, and salaries. Visit http://www.mommd.com today, and Sign Up to get connected immediately.
---
The University of Liverpool's Institute of Infection and Global Health (IGH) is an international center of research excellence dedicated to improving the health and well-being of humans and animals. Follow this blog for monthly updates and opinions written by staff and students, covering an array of topics, and get personal insight into how they are tackling key infectious diseases across the globe. Note that the views expressed by the authors and those providing comments on this blog are theirs alone, and do not necessarily reflect the views of The University of Liverpool Institute of Infection and Global Health or any employee thereof.
---
This is the place where CGD experts offer ideas and analysis on global health issues and how better policies can improve well-being for everyone. They strive for excellence and intellectual rigor. They believe that global prosperity starts with smart policy based on evidence. Their work is nonpartisan and our recommendations are not influenced by the funders. They are willing to challenge powerful institutions and the status quo to promote better, evidence-based practice. Committed to transparency, diversity, and professional and personal integrity, they value mutual respect, a collegial workplace and a healthy sense of humor.
---
This blog is written by those who mobilize ideas, people, and resources to help the UN drive global progress through effective collective action. It is governed by an eminent Board of Directors who share a commitment to the goals and objectives of the United Nations Charter and the UN's work. Who are they? It is a diverse team of international professionals dedicated to helping the UN advance human dignity and well-being on a thriving planet. They work hard to mobilize philanthropy, business, media, civil society, and other sectors to solve global problems, achieve the SDGs, and support the UN.
---
PLOS (The Public Library of Science) is a nonprofit publisher and advocacy organization on a mission to lead a transformation in research communication. From its start, PLOS has engaged in debate about science and medicine. The PLOS Blogs Network offers explanatory science, expert insights and exchange of civil debate and discussion by authors and readers on matters of scientific interest. This excludes critiques or attacks of a personal nature i.e. on the author's character — not the substance of the matter. PLOS independent bloggers and site users are held to exactly the same standards, and the community guidelines apply to everyone that uses the site.
---
Established in 1987, the Association of Medical Research Charities (AMRC) is the UK's national membership organization for health and medical research charities. The AMRC will be the leading voice of the health and medical research charity sector, supporting charities to deliver high-quality research and champion impact for a patient and public benefit. The AMRC brings together and supports health and medical charities to produce high-quality research. We do this by influencing policy and research, and highlighting the sector's contribution to patient and public health.
---